Measuring Results
Customer Satisfaction
Easily collect transactional feedback at any customer touchpoint and know how you measure up against your users' expectations
Measuring
Measure

Satisfaction

Keep an eye on your customer satisfaction. With Sleekplan you can analyze customer satisfaction over time and quickly react to negative trends.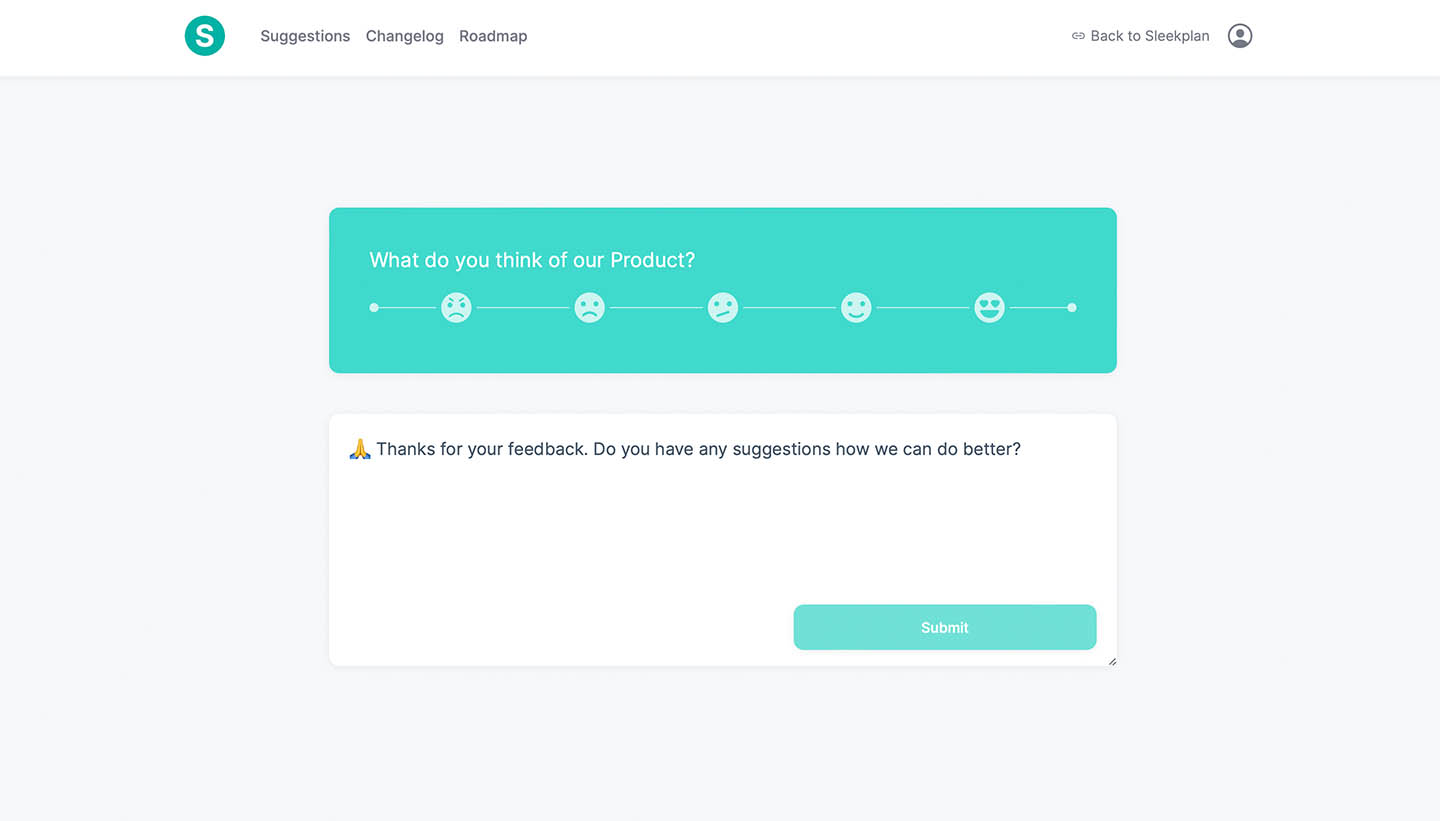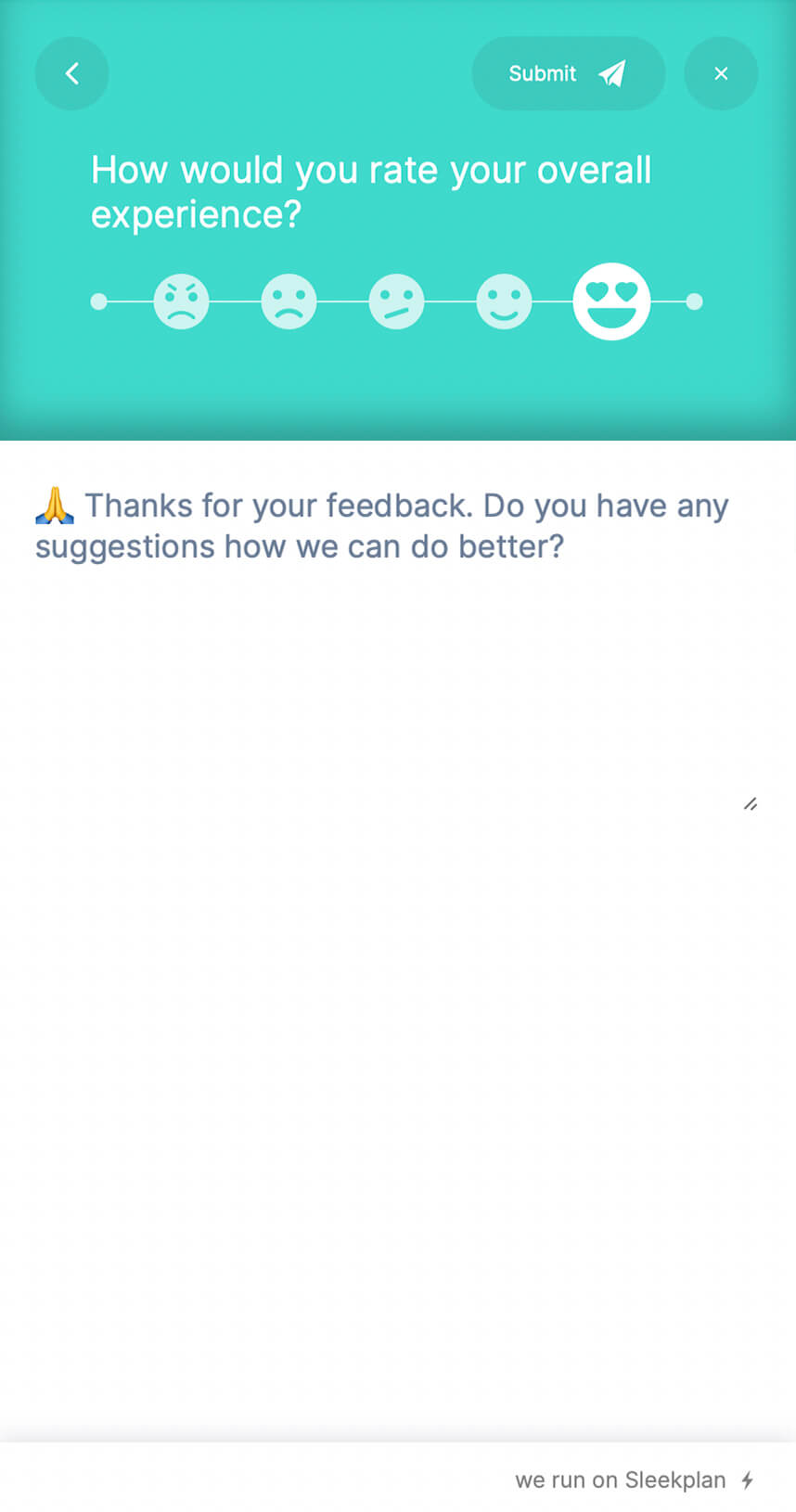 Features
Sleekplan comes with hundreds of features that makes managing feedback fun and easy - with more added every week. Let us name just a few...
Customer satisfaction score (CSAT)
Sleekplan enables you to directly measures customer satisfaction levels.
History & trends
Analyze historical data and measure changes when shipping new features.
Custom surveys
Get more detailes insights (e.g. How does Feature A perform, How satisfied are leads with the pricing)
Popup surveys
Using the Sleekplan JavaScript SDK enables you to add sleek popups to your website or app.
Convinced? Start your 30-day free trial!
You can simply try the Sleekplan Business Plan 30 days for free without any conditions. If you are satisfied, you can switch to a suitable plan afterward.