Sleekplan is a powerful all-in-one feedback tool that brings a Feature voting board, Roadmap, Changelog and Satisfaction surveys to your website or app.
You decide which of the modules you use. Depending on your needs we offer three different ways to implement Sleekplan - check them out below.
<Widget>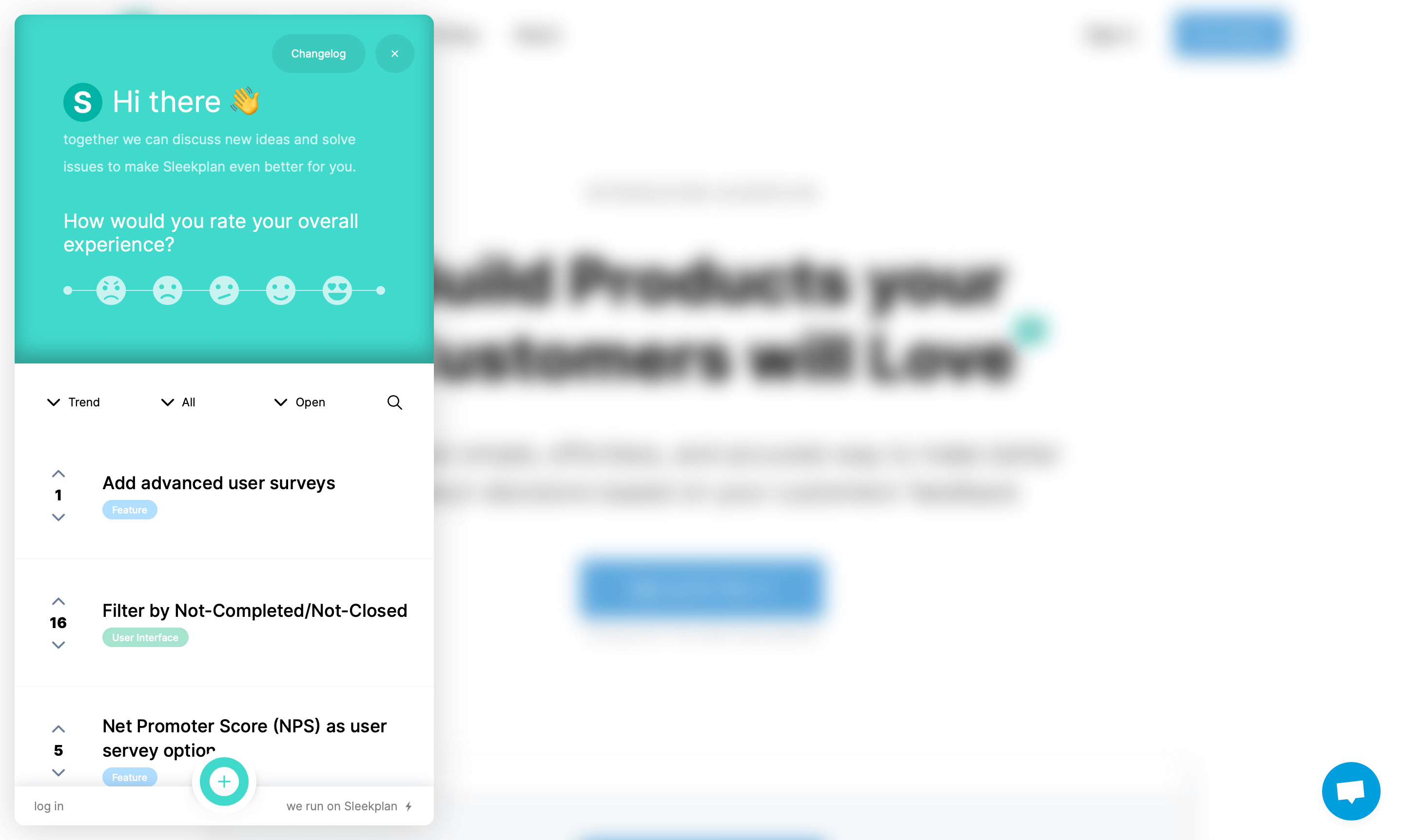 The widget can be embedded in any web application with our JavaScript snippet. Use the $sleek SDK to access the widget from your application.
Try the Feedback Board
Website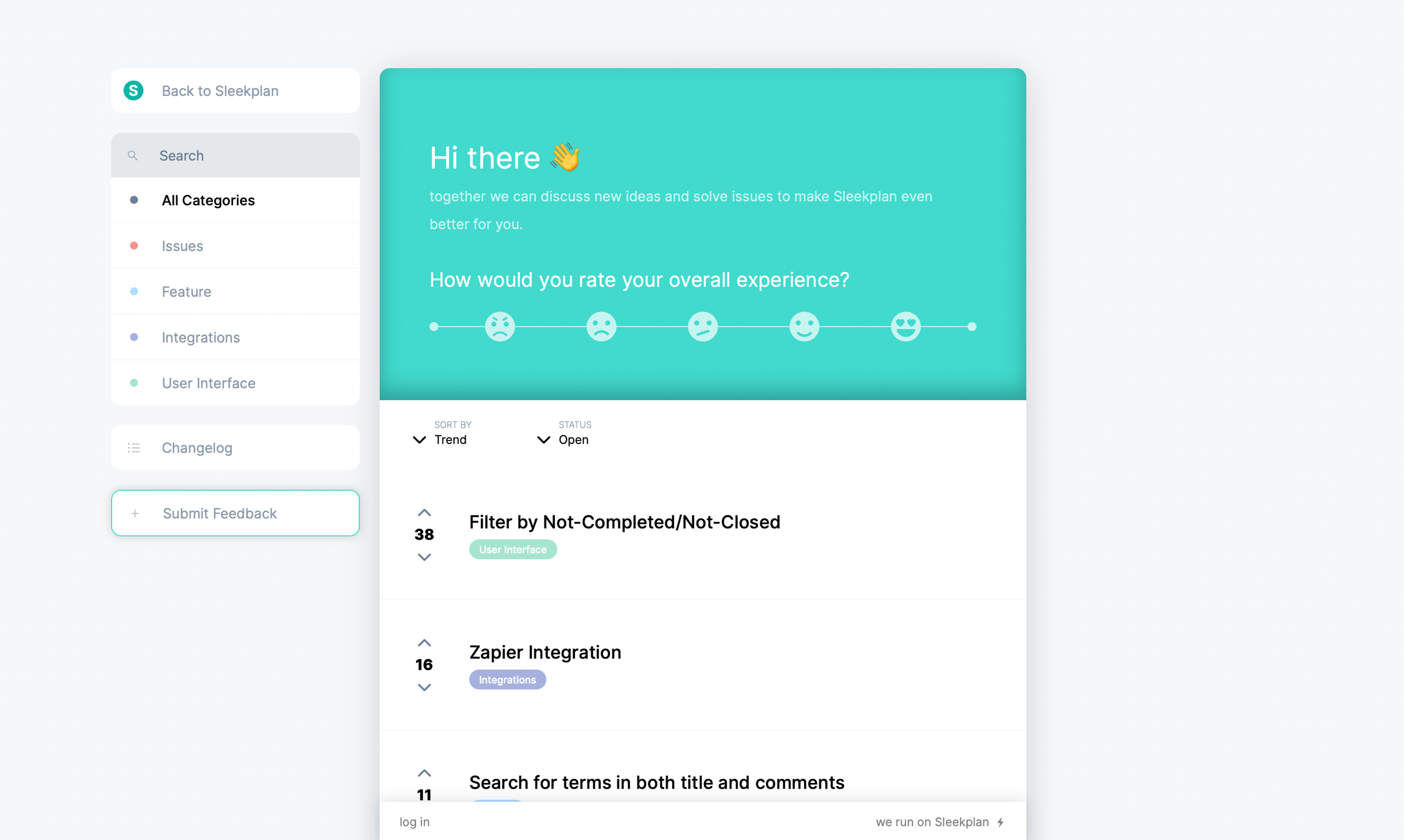 Besides the widget we also have a standalone solution which can be accessed via our sleekplan.app subdomain or your own domain (e.g. feedback.yourproduct.com).
Try the Feedback Board
Iframe
There are certain requirements, you have to integrate the feedback widget via an iframe. And, yes we have an special embeddable solution for this.
Try the Feedback Board
Try the Widget on your Website!
Convinced? Start your 30-day free trial!
You can simply try the Sleekplan Business Plan 30 days for free without any conditions. If you are satisfied, you can switch to a suitable plan afterward.