Measuring Results
Net Promoter Score®
Get an understanding of your business's overall performance by measuring customer loyalty and advocacy
Measuring
Track customer happiness

with NPS®

Send automated popups and measure customer happiness with an easy-to-use NPS tool.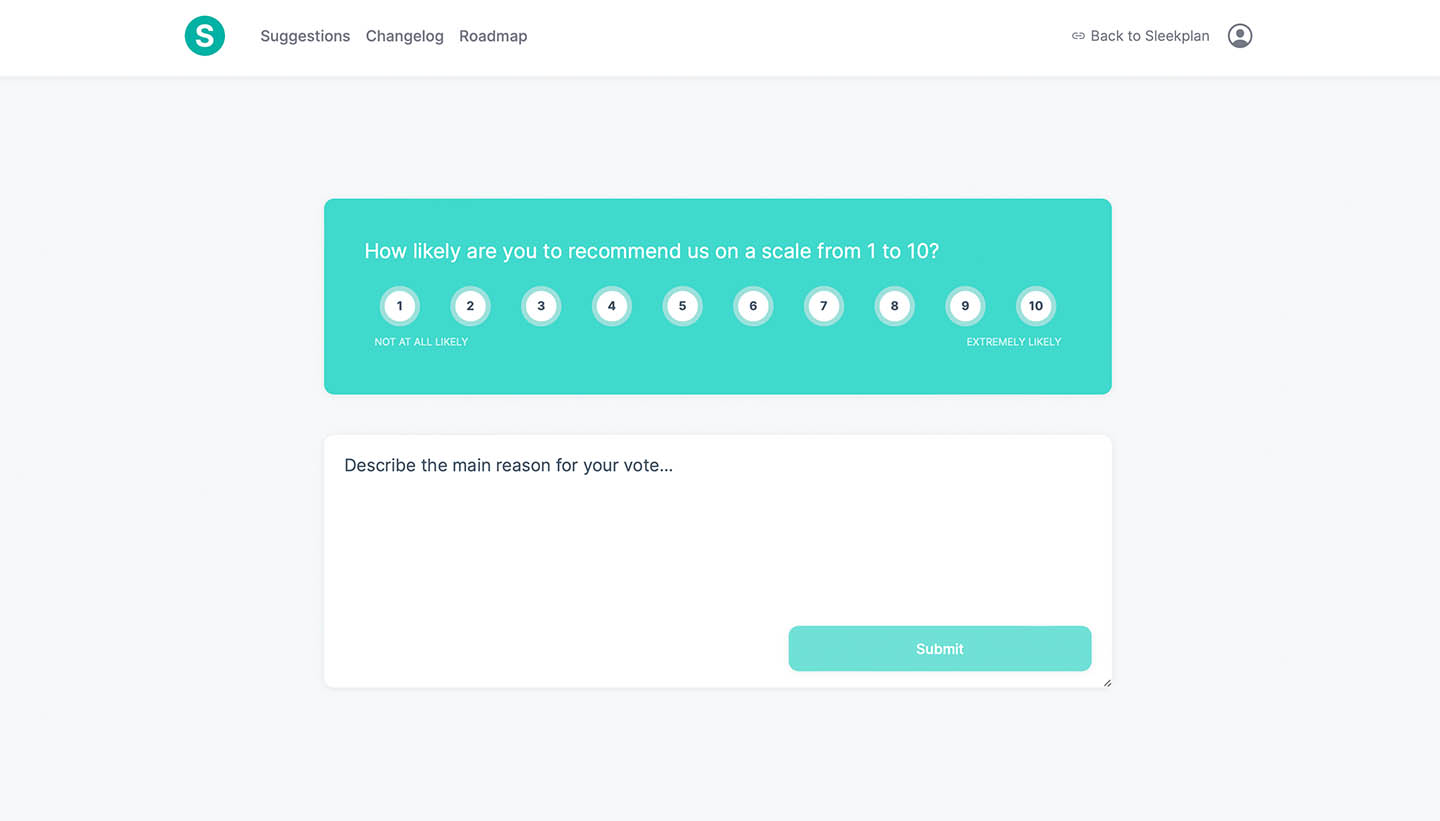 Features
Sleekplan comes with hundreds of features that makes managing feedback fun and easy - with more added every week. Let us name just a few...
Net Promoter Score (NPS®)
Sleekplan enables you to directly measures customer satisfaction levels.
History & trends
Analyze historical data and measure changes when shipping new features.
Segmentation
Get more detailes insights (e.g. How does Feature A perform, How satisfied are leads with the pricing)
Popup surveys
Using the Sleekplan JavaScript SDK enables you to add sleek popups to your website or app.
Convinced? Start your 30-day free trial!
You can simply try the Sleekplan Business Plan 30 days for free without any conditions. If you are satisfied, you can switch to a suitable plan afterward.